Visitor Management Solution
Are you fed up with the manual visitor log books with its stint and ineligible handwritings ant inaccurate visitor sign in and sign out times?
Do you want your building's lobby or office reception to be secure and look professional?
Want to give your visitors great first impressions and portray a more organizad, corporate image?
The information environment is not shrinking. The longer a resolution is not put in action, the worse the problem will get and the more expensive the solution will be?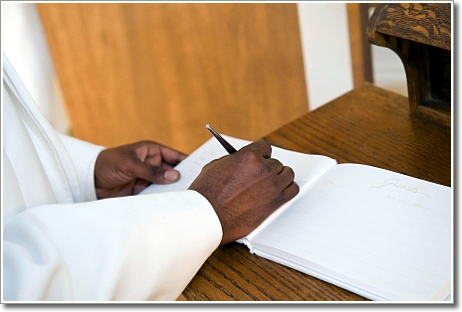 Then OPTIMIZE your lobby/reception security today using our VISITOR MANAGEMENT SOLUTION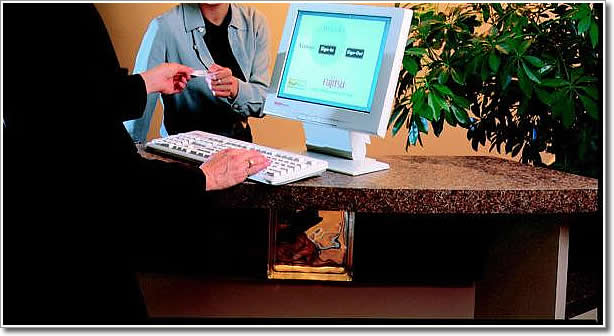 Easy to use and comprehensive visitor management, registration, badging and tracking software solution that lets you register, sign in/out and track your visitors effectively and efficiently
Print professional visitor pass quickly.
Print visitor sign in and out status and logs in one click.
Get accurate visitor sign in and out times.
Save time & energy on manually tracking visitors.
Cut down on administrative costs.
Emergency ready.
Our solution facilitates your organization in simply doing away with the manual process of filling up visitor passes. Computer generated passes are instead printed on to a self adhesive sticker or ID Card holder, and then displayed on the visitor's garment.
Visitor Management Software

Our Visitor Management software is built on well researched and proven Client / Server and Internet-based technology with Security features to effectively manage visitor details and logs of your organization on a daily bases.

Implementation Options

Standalone License
1 PC installation

Network License

Database & 2PC Client installations

+

System Requirements

Windows Operating System:
XP/Server2003/Vista/7
32-bit or 64-bit OS
512MB RAM or higher
5GB free HDD
.Net Framework 2.0
MsXML6
Click the images below to view the screenshots from the Visitor Management Software